Due to the coronavirus we are asking everyone to check with the individual event organisers that the event you're wanting to attend is still going ahead.
Order, Order!
Join us for a special online event featuring John Bercow, Speaker of the House of Commons from 2009-2019, in conversation with Chair of the European Movement, Lord Andrew Adonis.
The event will cover John's time in politics, including his time as Speaker of the House of Commons during a time when Brexit dominated proceedings, as well as his views on the UK's relationship with our European friends and neighbours, his opinion on British politics, and much more. 
For anybody who has been following British politics in recent years this is an event not to be missed.
ABOUT JOHN BERCOW
John Bercow is a politician who served as Speaker of the House of Commons from 2009 - 2019. As the longest-serving holder of the office since 1945, during the tenure of four Prime Ministers, the aftermath of the financial crisis, and the entire Brexit process, John presided over some of the most high profile parliamentary debates of modern times.
Known by many for his calls of "Order, Order", John provided more opportunities for MPs to question, probe, and scrutinise ministers than ever before. He also had the privilege to welcome distinguished visitors including Her Majesty The Queen, the Pope, President Obama, and the Chinese President to the House of Commons.
After leaving Parliament John released his autobiography, Unspeakable, which gives an insight into his time as Speaker and his opinions on British Politics.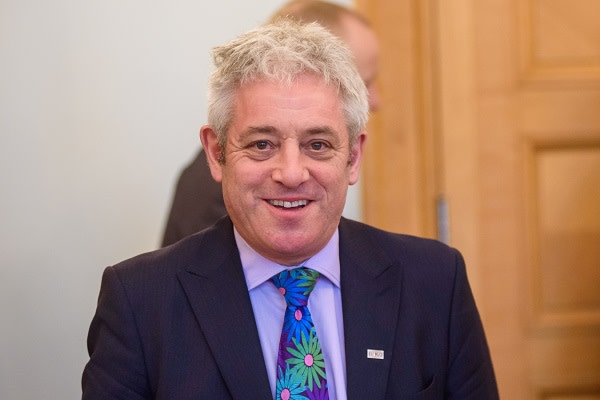 ABOUT ANDREW ADONIS
Andrew Adonis is politician who served in the Governments of both Tony Blair and Gordon Brown, including in the positions of Minister for Schools and Secretary of State for Transport. 
Before entering government, Andrew was the Public Policy Editor at the Financial Times before joining the Observer as a political columnist. He also spent time as a member of the policy staff at Number 10, rising to Head of the Policy Unit in 2001.
A passionate pro-European, known for his expressing his uncompromising views both in parliament and in the media, Andrew has been Chair of the European Movement since 2021.