NOTE: THIS EVENT HAS NOW EXPIRED
Due to the coronavirus we are asking everyone to check with the individual event organisers that the event you're wanting to attend is still going ahead.
This is an online / virtual rally in order to respect social distancing.
Please RSVP using the link below, and details of how to view the virtual rally livestream will be sent to you before the event. You can also use this page to pick up our brand new and limited edition campaign t-shirt (see below).

TELL BORIS JOHNSON WE SAY NO TO NO DEAL!
This is a critical time for our country. While the government is occupied with COVID-19 the end of the Brexit transition period is drawing nearer. 
The government has stated that it does not intend to extend the transition period. As a result, it is clear that they are actively pursuing a No-deal Brexit - using the economic impact of COVID-19 as a mask for the effects that No Deal will have on our economy, way of life, and NHS forever.
In choosing not to extend the transition period, the government is putting ideology before country. Just this Friday, it was announced that Britain's GDP shrank by 20.4% in April - the largest monthly drop on record.
At a time when we are facing the biggest public health crisis in over a century, and COVID-19 is already wreaking havoc on our economy, now is not the time for the government to recklessly flirt with a No-Deal Brexit that will further endanger people's livelihoods.
What they are doing is unacceptable.
That is why our Pause the Transition rally is now the NO TO NO DEAL virtual rally.
Join Lord Heseltine, Layla Moran and others
Featuring a great line-up of speakers including politicians from 8 political parties, activists, and medical professionals, join us to tell Boris Johnson that WE SAY NO TO NO DEAL.
Speaking at the event will be:
Lord Michael Heseltine, former Conservative Deputy Prime Minister
Layla Moran, Liberal Democrat MP
Dr Philippa Whitford, Surgeon and SNP Spokesperson for Health and Europe
Amelia Womack, Deputy Leader of the Green Party

Plus representatives of the Labour Party, the SDLP, the Alliance Party, and Plaid Cymru in addition to local activists from England, Scotland, Wales, and Northern Ireland and more speakers all to be announced on the night.

We have won the fight against a No Deal Brexit before. Now, we must do it again.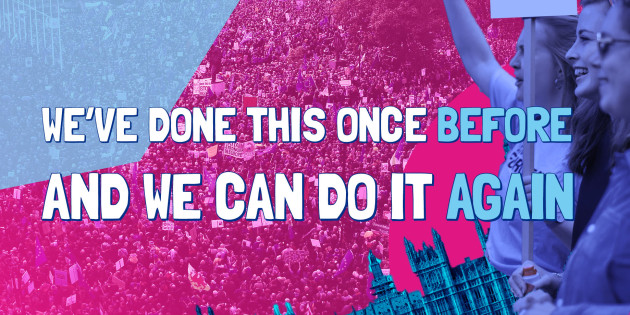 For our economy, for our NHS, for our country. We say NO TO NO DEAL!